Beren Petroleum Conference Center
---
About the Beren Center
Plan your next event with us at the Beren Petroleum Center, equipped to support lectures, conferences, and exhibitions.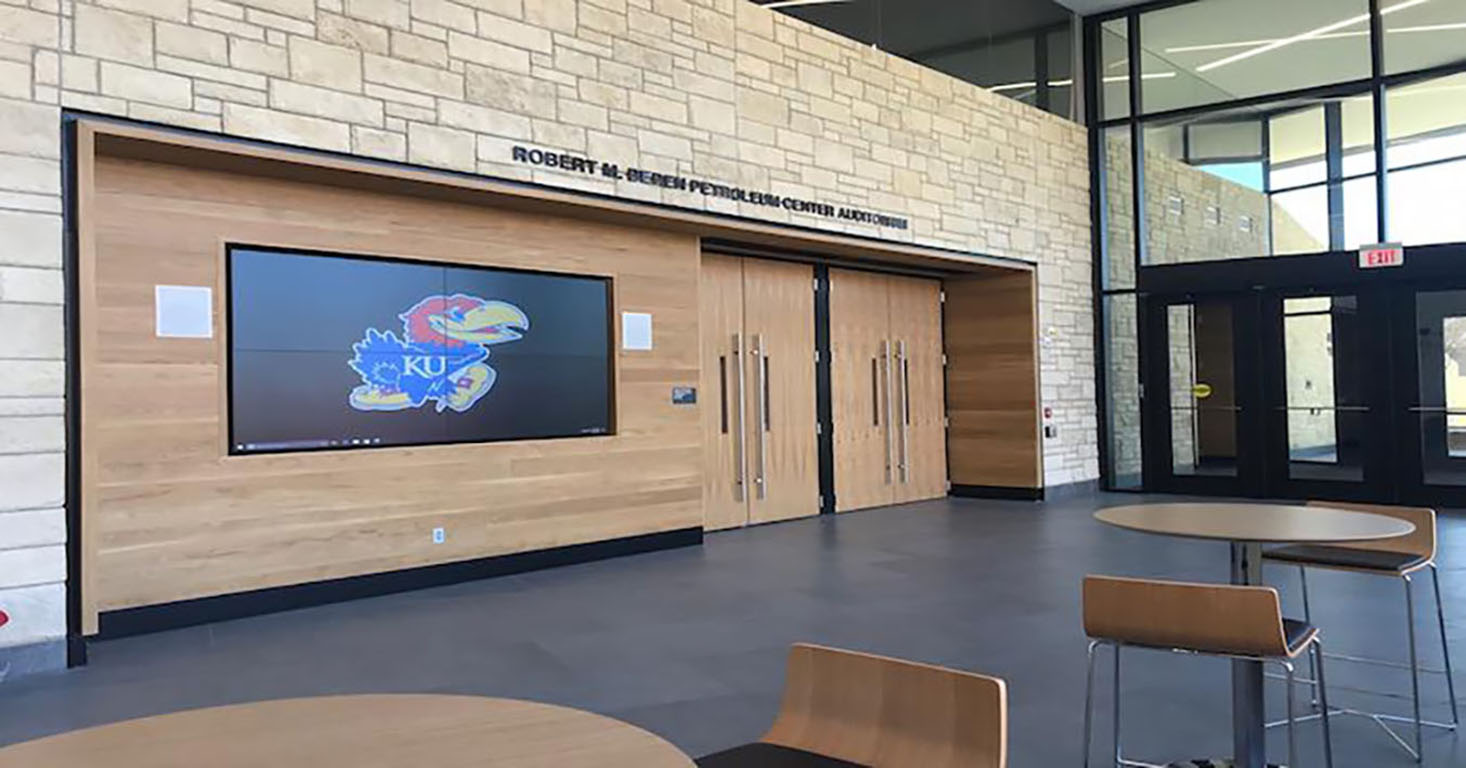 The Beren Petroleum Conference Center (BPCC) is a 3,000 square foot auditorium at Slawson Hall conveniently located near the Allen Fieldhouse Parking Garage. Most ideal for large gatherings, the auditorium can accommodate up to 300 people with tech support to suit the needs of your event. 
Capacity: 300
Catering Kitchen: The kitchen is equipped with a sink, food preparation counters, and plenty of space for set up. 
Lobby: The lobby outside the BPCC allows for event registration, banquet service, attendance spill-over, and, additional conference. The lobby can accommodate up to 30 people, and is furnished with 8 high top tables and 16 bar stools.
Video Monitor: The monitor displayed next to the conference room doors can be used to convey your message to arriving guests. 
Projector: The BPCC provides projectors for presentations, along with a podium and microphone to support your needs.
Jayhawk WiFi
KU Catering is the preferred catering service for the Beren Center
Outside food or beverages of any kind must be pre-approved
For KU Catering information:
The Beren Center has installed technology to support presentations, which only KU IT are allowed to support. If your party plans to use A/V equipment, you must request its use with the Beren Center staff. Dedicated IT support is available by arrangement by submitting an IT help request.